The UP NISMED Observatory
The observatory houses one of the country's most powerful and most modern telescopes. Its main telescope is a 40 cm (16 in) reflecting telescope, equipped with accessories such as a 20 cm (8 in) refractor guidescope, an 8 × 50 finderscope, and a fully-automated motor-driven mount.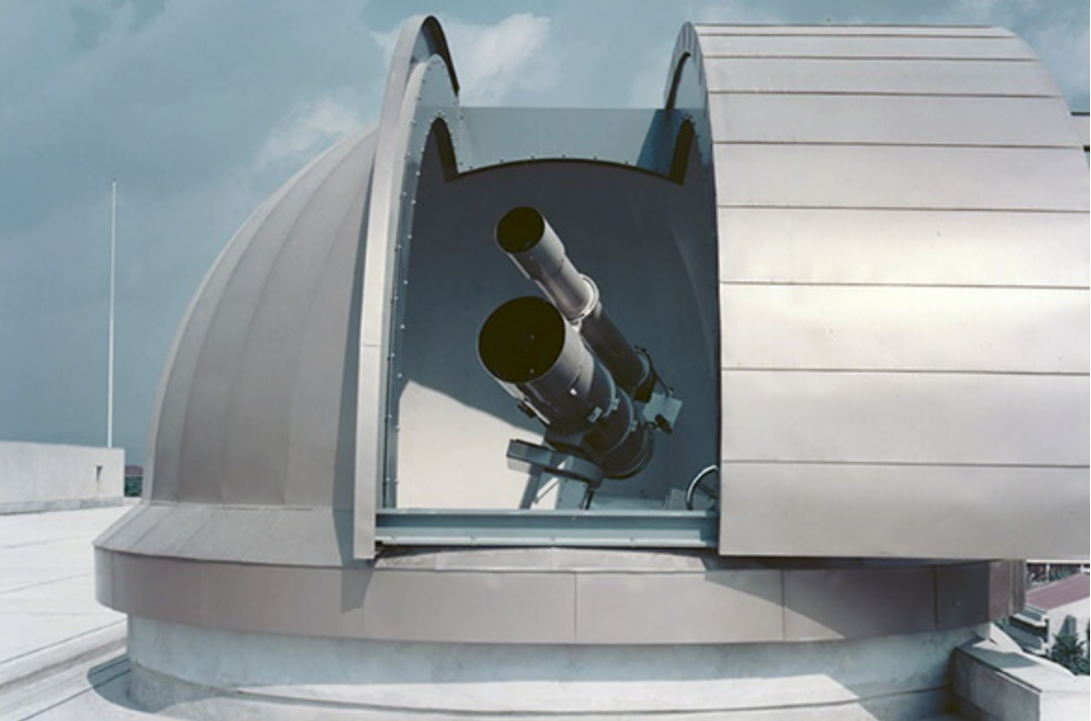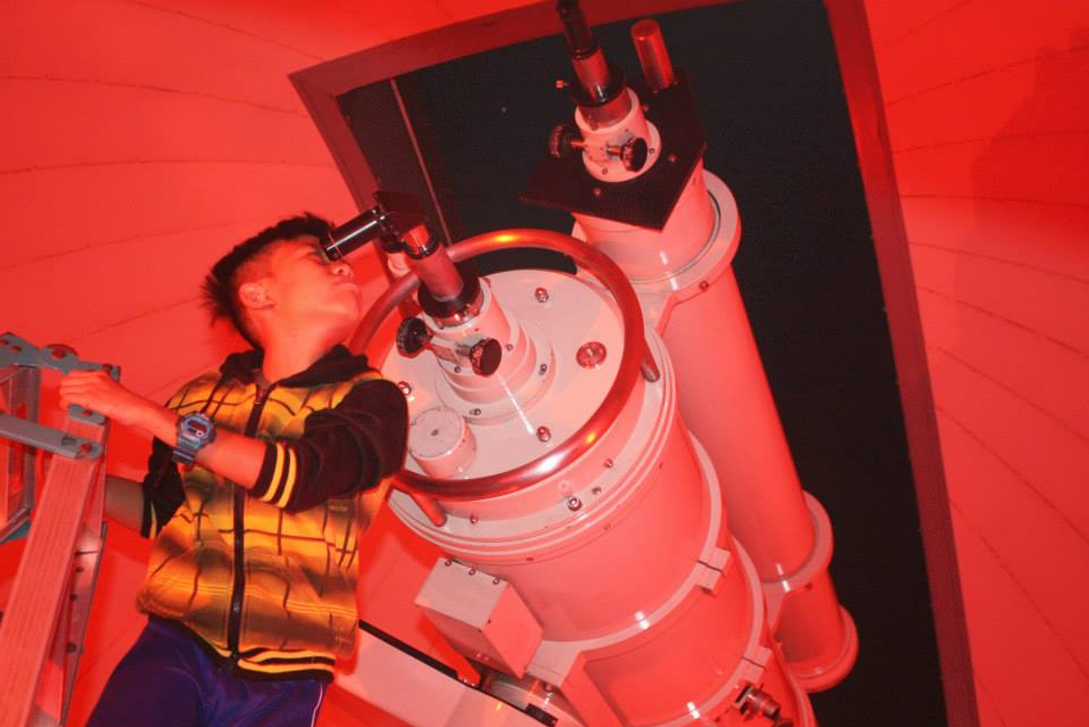 Stargazing sessions are conducted at the UP NISMED Observatory from January to March each year as part of UP NISMED's mandate to serve as the national center for the improvement and reform of science and mathematics education at the basic and teacher education levels.
One of the highlights of the stargazing sessions is the viewing of night-sky objects through one of the country's largest telescopes. Students as well as their teachers marvel at the numerous craters of the Moon, the gas giant Jupiter and four of its brightest moons, Saturn with its beautiful ring system, Mars and its polar ice caps, and the constantly changing phases of Venus.
Participants also listen to various K to 12 Earth and Space Science lectures on the solar system, constellations, comets, and many others. The observatory primarily entertains requests made by schools and other educational institutions. Sessions are conducted at the roof-deck of the NISMED Science Teacher Training Center (STTC) where guests become astronomers for a night.
400 mm (16 in) UP NISMED Telescope
Technical Specifications
Brand: Nishimura
Operation: Active since March 1990
Type: Schmidt–Cassegrain Reflecting Telescope
Optical System: 400 mm diameter f/5 parabolic primary mirror, 135 mm hyperbolic convex secondary mirror, 6000 mm compounded focal length at f/15, with 1/10 wavelength accuracy
Mirror Cell: 12-point edge support system for the primary mirror, 3-point edge support system for the secondary mirror with motorized back and forth movement
Glass Material: Lithium-aluminosilicate glass-ceramic (Zerodur) with special aluminum coating
Mounting: German equatorial, adjustable polar axis, motorized RA-Dec clamps, 360-teeth worm wheel, 70 mm diameter shaft
Focuser: 2 inch rack and pinion
Optical Tube: 500 mm diameter, aluminum
Weight: 950 kg
Controller: Custom telescope Controller (OnStep 2022)
Dome: Motorized 5 meter diameter dome
Contact Information
Address: STTC Building, Quirino Ave. cor. Velasquez St., U.P. Diliman, 1101 Quezon City, PH
Email: nismed.upd@up.edu.ph
Phone: 8981-8500 local 3901, local 111
Usual Schedule: January to March, Fridays, 6 pm to 6 am (approved requests only, no walk-ins)
Facebook Page: https://www.facebook.com/UPNISMEDObservatory